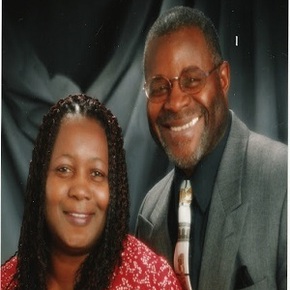 Living History
Barry & Winnifred Rogers
Life in Saskatchewan
Came to Saskatchewan in 1970
Contributions
Volunteerism, Living History
Barrington and Winnifred migrated to Canada from Jamaica in 1970 for better opportunities. They have lived and worked in Regina and raised three children whom are now adults. With all the adversity they had to overcome, they are still happy to live here. Even though they do not like the winters they have learned to tolerate it somewhat. Over the past fifty plus years they have made volunteering in the community part of their lives. They have always enjoyed meeting and working with people of all cultures. Now that they are retired, their senior years are very busy with traveling and taking time for themselves. They are proud grandparents of eight and great grandparents of three wonderful young people whom have kept them busy. They say their grandchildren and great grandchildren are the love of their lives. Barrington and Winnifred point out that keeping up with the younger generations is very important; it is one of the ways to find out how they are getting along with the challenges in the twentieth first century.
"Open your arms to change, but don't let go of your values." - Dali Lama
Winnifred, who was a board member for SACHM since 2011 and vice chair since 2014 passed away on March 10, 2022 in Regina. She was a dedicated servant and member. She is missed.