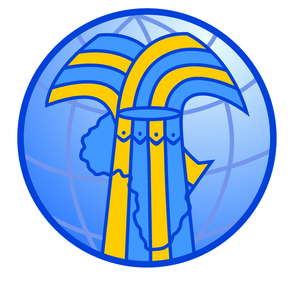 Firsts
Colvin Peyson
Life in Saskatchewan
Immigrated in 1956 from Port-of-Spain, Trinidad. Colvin passed away in 1987, in Regina, Sk.
Ancestry
Colvin was born 28 September 1928 in Trinidad. Elsa was born 16 May 1933 in Sanjuan, Trinidad
Contributions
Health, Human Justice
Colvin Peyson accomplished as much in one lifetime as most people would do in three. He dedicated his life to listening, supporting, and helping others.
Peyson graduated from the Saskatchewan Hospital – Weyburn psychiatric nursing program in 1959. He continued his studies at the University of Saskatchewan, Regina Campus achieving a B.A. degree. He then returned to Weyburn where he taught psychiatric nursing from 1965 – 1967. The Weyburn hospital was well-known for the innovative approach taken toward mental health at the time. It was also at this time, that the training program was changed from a three year program to a two year program and Colvin oversaw this transition. However, when he was passed over for a supervisory position he realized there was no future for him in Weyburn and again decided to further his education. He graduated with a Master's degree in Psychology from the University of Regina.
This enabled him to secure a position with the provincial government's Mental Health Clinic in Regina. But in 1979 Peyson joined with two other partners to open their own clinic, PBS Associates. Here he worked long hours and consistently put the needs of others ahead of his own.
Colvin was involved with several community organizations throughout the years, including the Family Service Bureau, the John Howard Society, the RCMP training school, University of Regina's Human Justice program, and various police forces in the province to name but a few. He was also the first Chairman of the Legal Services Commission. In later years he engaged in motivational speaking as well.
Elsa Peyson, is also a graduate of psychiatric nursing (class of 1960) at Weyburn. In 1967 when the family moved to Regina, she secured a position as Supervisor with the Family Services Bureau's Homemaker's Program. She too has been involved with several community organizations including the Ranch Ehrlo Society, the Lung Association and the Muscular Dystrophy Association. Elsa has tried her hand at a number of occupations. She sold real estate, worked in Financial Services, and managed an SGI Insurance Agency. She has also worked with the Mental Health Association.
Since losing her husband in 1987, Elsa has found strength in her belief in God and her family. She raised a family of four children. Spending time with loved ones is her priority.