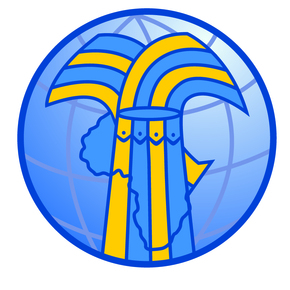 Health/Social Services/Human Justice
Erskine Sandiford
Life in Saskatchewan
Immigrated in August 1957
Ancestry
Born 4 May 1933 at St. Simons, St. Andrew, Barbados.
Erskine Sandiford pursued his interest in human behaviour and grew to appreciate the prairie life style although it took some getting used to at the start. Erskine and his wife Mildred, who immigrated from Barbados in 1960, were married at North Battleford in July 1961. They had gone to school together back home. Together they raised a family of three, Cherly, Calvin and Cora. They participated in many community activities.
Erskine valued education. Already a qualified teacher in Barbados, he came to Saskatchewan on a student's visa to study psychiatric nursing. He enrolled at North Battleford, spent six hours a day on the wards working, another three hours a day in the classroom and the rest of the day was devoted to study. He graduated in 1960 and stayed on in North Battleford working as a psychiatric nurse. He also continued to study, taking University courses by correspondence. In 1970/71 he received a bursary from the Department of Public Health to study advanced psychiatric nursing. Mildred was a qualified nurse as well and worked at the North Battleford Hospital until the family moved to Weyburn. Erskine secured a position as Instructor of Psychiatric Nursing at the Wascana Institute of Applied Arts and Sciences in Weyburn in 1973.
Erskine and Mildred enjoy a variety of community activities, particularly dancing but they admit the western style of music took some getting used to. Erskine coached his daughter's soft ball team and both are active members of the Anglican church.