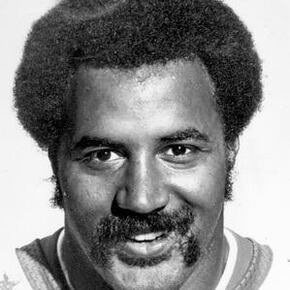 Community Service/Volunteerism
Mike Strickland
Life in Saskatchewan
Saskatchewan Roughriders – 1978-1979 Became a landed immigrant in 1977 Moved to Saskatchewan in 1979.
Ancestry
Born on August 11, 1951 in Detroit, Michigan
Contributions
Sport, Volunteerism
He was drafted out of high school by the Detroit Tigers in 1970, but he pursued football instead. Mike was inducted into the Detroit Metro Negro Baseball Hall of Fame in 2016. Mike attended Eastern Michigan as a full/ half back. He was an honourable mention All-American, an All-City, and All-State. He was drafted by the Minnesota Vikings in 1974. He was released on the final cut day. He fulfilled a physical with St. Louis and was waiting for the call when BC Lions asked for a running back. Mike played five seasons as a running back in the CFL, first with British Colombia Lions 1975-1977 and then with Saskatchewan in 1978. In 1976, he had a thousand yards rushing. Mike finished second in the West in rushing stats and was named to the West All-Star team. He also won the Eddie James Memorial Trophy in 1978. Mike set a new career high in catches with 44 for 382 yards. Mike joined the Saskatchewan Roughriders in 1978 and ran for 1306 yards with a 4.9 yard average to lead the West in rushing and win both Western and All-Canadian honours. Mike finished his CFL career with 4179 yards rushing.
Mike coached ladies' touch football; high school football at Sheldon Williams and F W Johnson in Regina and North Battleford Comprehensive. He has coached with Sask Sport and coached baseball at Robert Usher.
Mike has lived in Saskatchewan except for one move to Prince George, British Columbia. He and his wife have two daughters and a granddaughter. Mike has retired from his work at BayerCrop Science.
(2021)