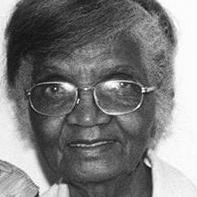 Early Homesteaders and Settlers
Willa Reese Bowen Dallard
Life in Saskatchewan
Immigrated to Vancouver, B.C. in 1908, moved to Saskatchewan in 1920. Willa passed away 3 April 1988 and is buried at the Prelate Cemetery.
Ancestry
Born 12 June 1897 in Evergreen, Alabama, U.S.A.
Contributions
Agriculture, Early Settlers
Willa Reese Bowen Dallard, a life-long learner was most interested in history and politics. Although her formal education ended when the family moved to Amber Valley, Alberta where there was no school at the time, she was an avid reader all her life.
Willa was no stranger to hard work. When she was still at home, she helped with the daily chores, milking cows and gardening. When a little older, she went to Edmonton and worked as a day lady, living with her employers, and sending what money she could home to help her family. She and her sisters also attended evangelical church meetings there. "I like to keep an open mind."
She married Noah Dallard 19 January, 1920 and moved to Prelate, Saskatchewan. Together they had four children. Sadly, Willa knows the despair of loss. Her daughter, Cora Jean died at the age of 8 years. Her son, Kenneth died at the early age of 31 years. She lost her husband in 1968. However, Willa also knows the power of laughter. She has laughed at herself "lots of times."
As a farmer's wife, Willa participated in the Wheat Pool's special programs for women and attended CCF meetings. "I thought Tommy Douglas was the capital of Canada," she said and laughed.
Willa lived a full and satisfying life. Her wish, "to be what God wants me to be . . . because after all it's not what you profess to be, your actions speak so loud till people don't even hear what you're saying. And that's why I think if you're a child of God it's up to you to live it, and you can't live it if you don't know God, you can't do it alone."